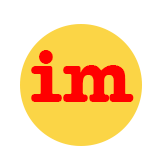 Life moves pretty fast.
Your website shouldn't look like yesterday's news. Imperative Media is a one stop web design and digital marketing agency that will get you where you need to be.
What Can We Do For You?
At Imperative Media, we design and build cost-effective websites and applications, create branding and marketing assets, and develop online strategies for all types of businesses and not-for-profit organizations.

Design
Our design process includes a deep dive into discovery, where we learn how to best deliver results to our clients. Our creative design work encompasses print and digital assets.
Develop
We design, develop and build scalable web sites, enterprise web applications using a variety of technologies, including WordPress, PHP and ASP.net, and native mobile apps for Android and iOS.
Deploy
Our sites are fully responsive and work across all major viewing platforms and devices. Each site is SEO friendly and optimized for speed and reliability.
We Are WordPress Experts
We build many of our client sites on WordPress, the world's most widely used and supported content management system on the web. WordPress powers nearly 30% of all sites on the internet. We often recommend WordPress because it offers a reliable, flexible and powerful platform to build and deploy beautiful, user-friendly sites that are easy to maintain and update after launch.
We Think Mobile First
Our philosophy is think and build for mobile first. Recent statistics show that the average American spends five hours a day on their smart phone. Online mobile traffic in the US is at 57%, and that number just continues to increase as mobile devices become faster and smarter.  It's critical to put mobile front and center when designing and building any site or application to ensure that visitors have an exceptional user experience no matter how they access your website.
We Help Our Clients Find The Right Audience
A functional, professional website is only effective if it reaches the right audience. We help our clients develop effective online and traditional media strategies that can include content planning and creation, search engine optimization, social media marketing, online advertising, email marketing, and print advertising.
After 15 years in West Hollywood, Imperative Media is now based in Ventura, California. We help clients from all over Southern California and beyond, including Los Angeles, Santa Barbara and Ventura County.
Let's Build Something Beautiful Together
Get Your Free Consultation Today